Launder is a multi-service clothes care destination, changing views on clothes ownership to inspire a culture of care and preservation, while immersing people in a sense of community. 
A submission for RSA design awards, that went on to win the award for the Making Fashion Circular brief 2020. The brief was to offer a concept to contribute towards the fashion industry, to help reduce fast fashion. How might we use circular design principles to innovate the way we produce, use and access everyday clothing items?

Fast fashion is constructed by the constant demand to keep up with trends, fed increasingly by pressures of social media. Despite younger generations maturing with an awareness of their environmental influence, for many there remains a conflict between keeping up appearances and sustainable fashion. 
Focusing on the use of clothes, I investigated recent changes in how people care for their clothes. People disregarding versatility as a high priority when purchasing a new item is a mindset that has increased as people buy cheap items in high volume, in persistence of keeping up with trends. This way of consuming fashion coincides with the decline of laundrettes and local services that provide clothes care amenities, particularly in relation to younger generations.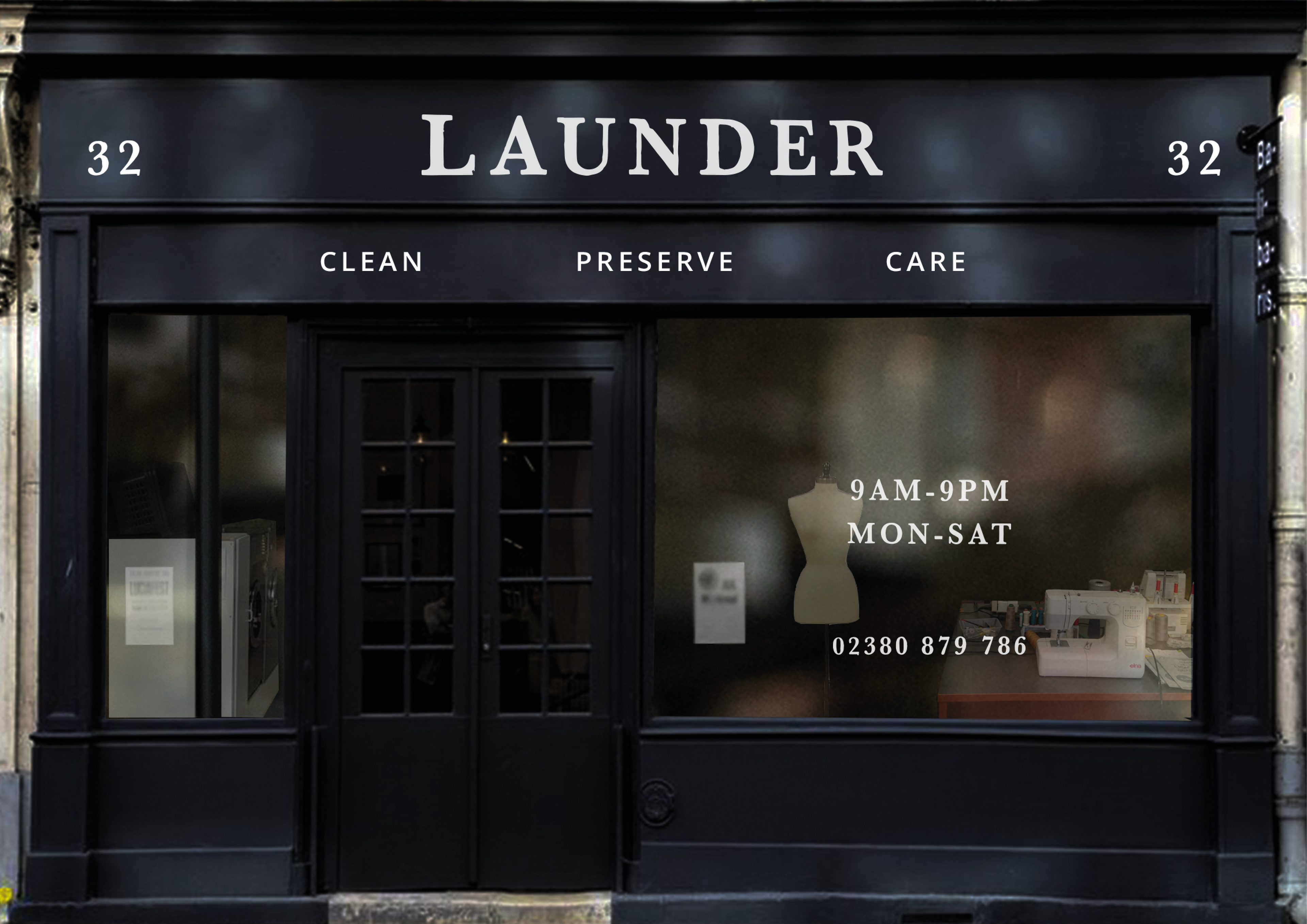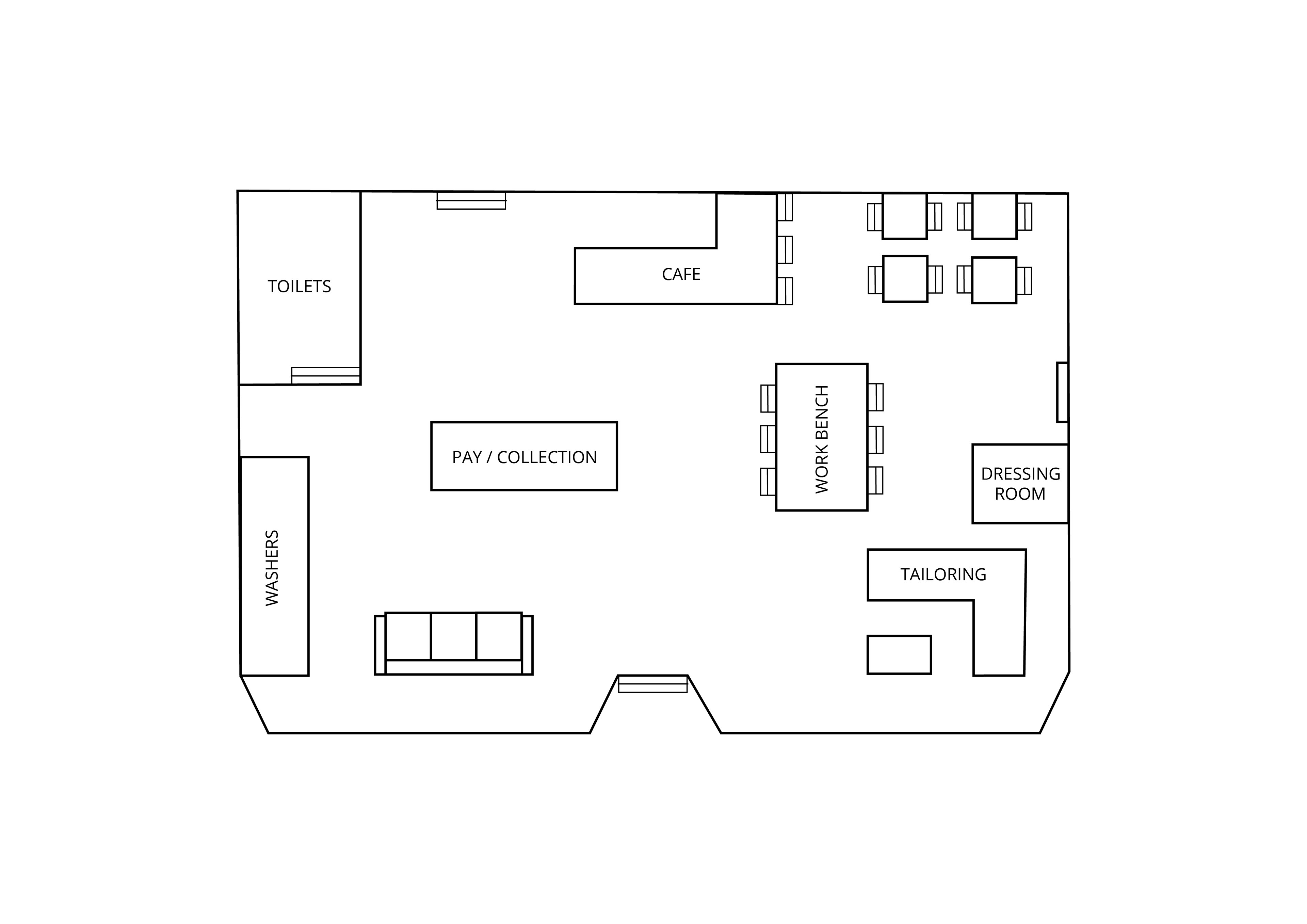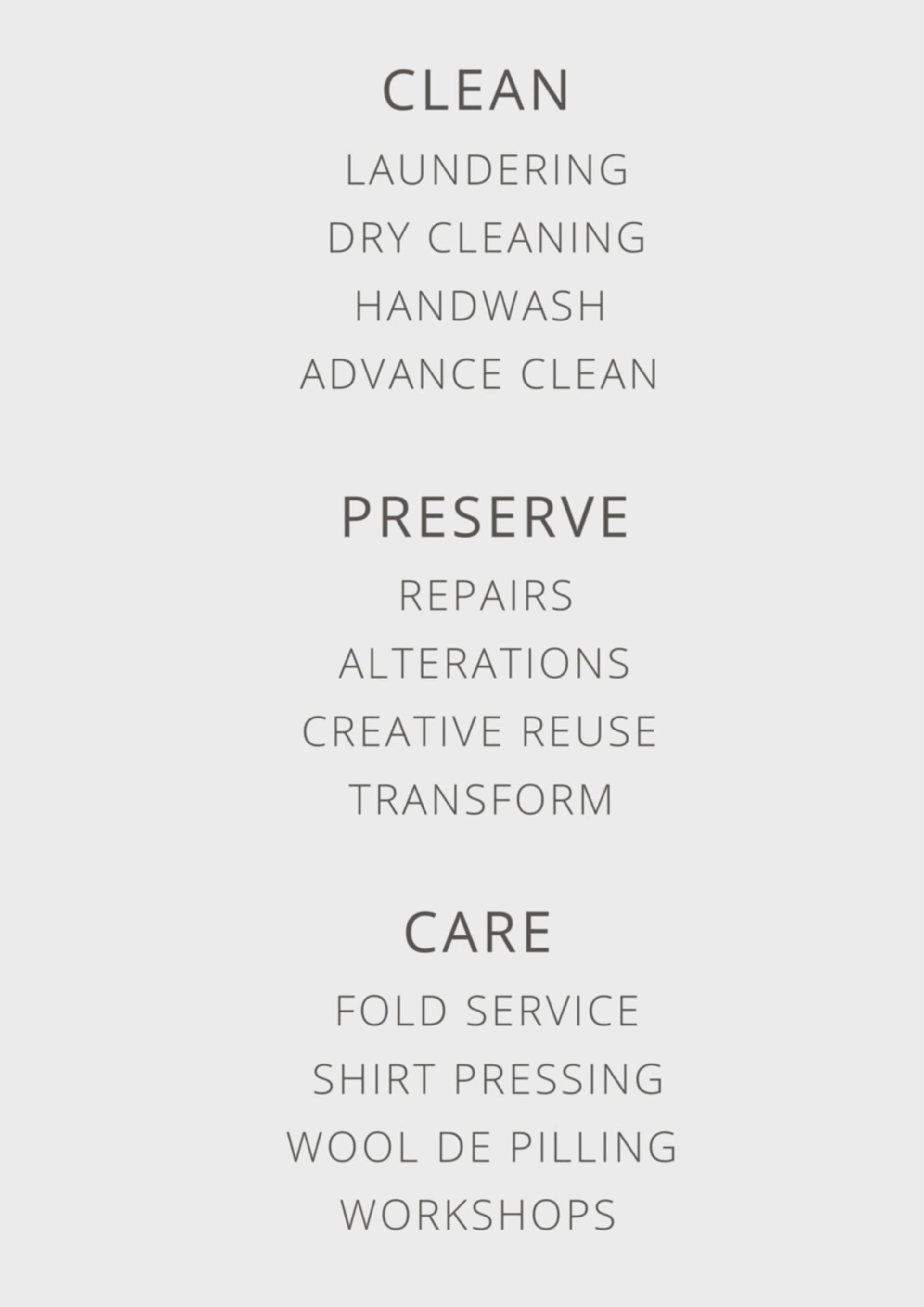 Launder is a repositioning of the laundrette as a multi-service clothes care destination, a central hub in a community. To inspire conscious fashion choices and reduce clothes waste, while bringing people together. Targeting young adults, to rethink their wardrobe decisions by offering a new perspective in clothes care and preservation. ​​​​​​​Refreshing the clothes, Launder will work to provide a similar gratification to what people receive when purchasing new clothes, in the renewal of their staple pieces. Overall this will encourage people to purchase wisely and provide education on clothes care and preservation.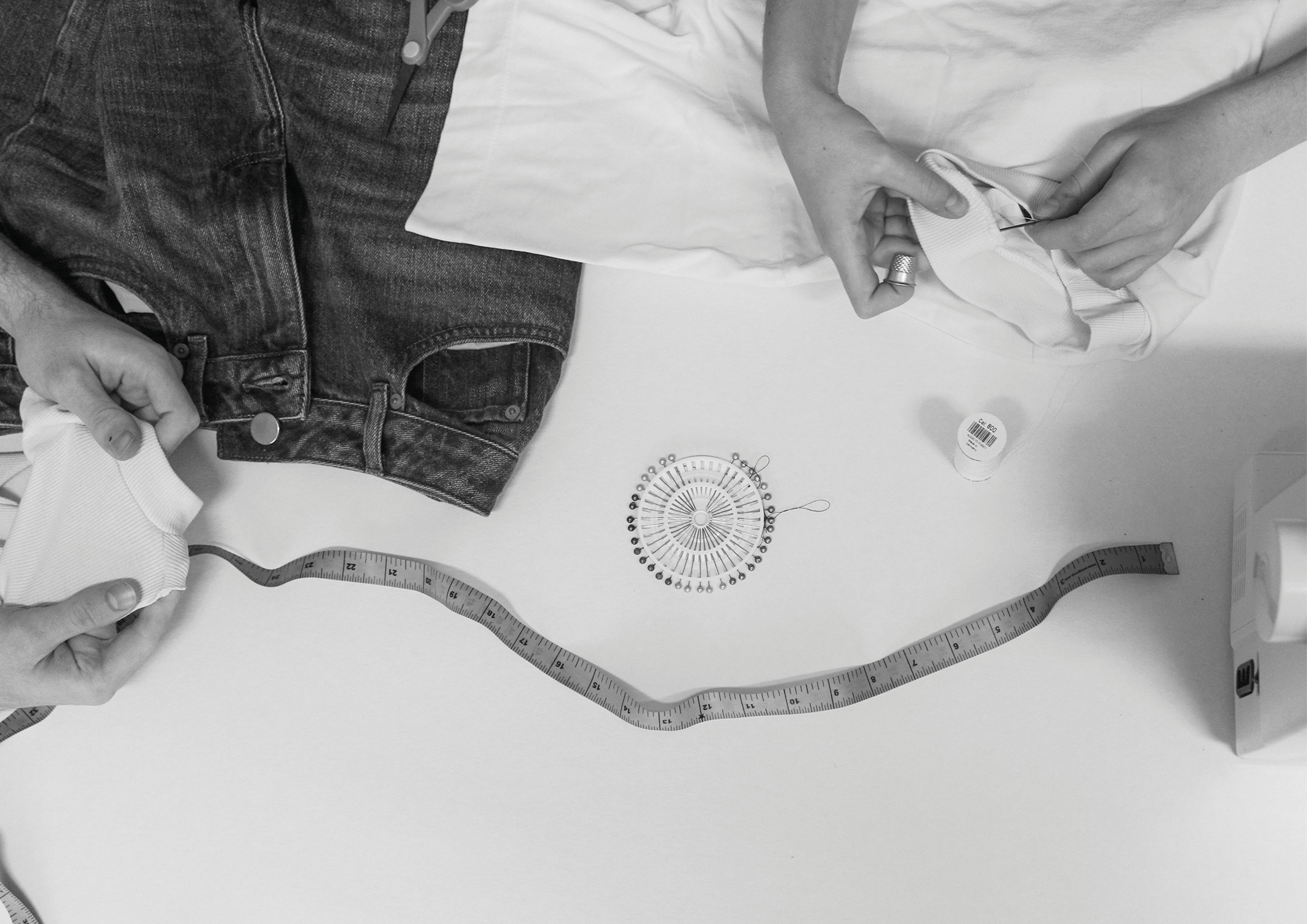 The space would provide evening classes to coach various clothes care skills, allowing participation so people feel a further involvement in the sustainable fashion community. Teaching techniques they can apply to their everyday wear, to extend the items life cycle. Launder would use their social media to advertise the workshops they offer, informing and engaging people with their local space. The composition of the art direction connects people to the artistry in clothes care, a reminder of its value.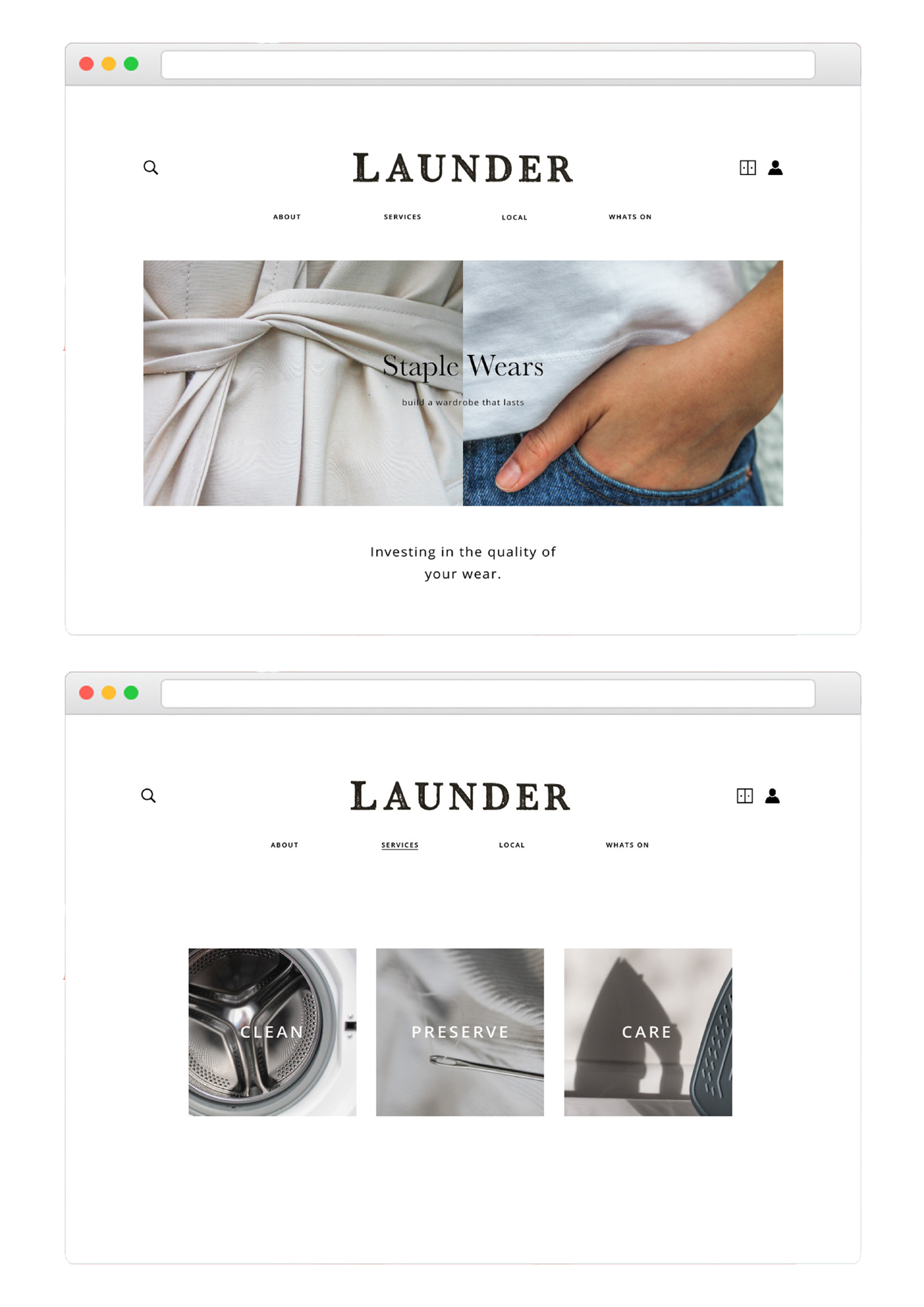 The print collateral would be designed to mirror Launders values of care, community and slow fashion. A newspaper would be offered in the space, allowing people to sit and be informed in the local space. This invites people to feel welcome to visit and spend time in the community service. The content would inform people on slow fashion and how to wear and care for their clothes sustainably. Loyalty cards would also exist to invite people to feel part of Launders network and incorporate the service and social hub in their lifestyle.